Semco 1/10 gallon cartridges for adhesives and sealants are available in low or high density natural polyethylene and special order colors. All sizes are designed to accept 1/4″ NPT fittings.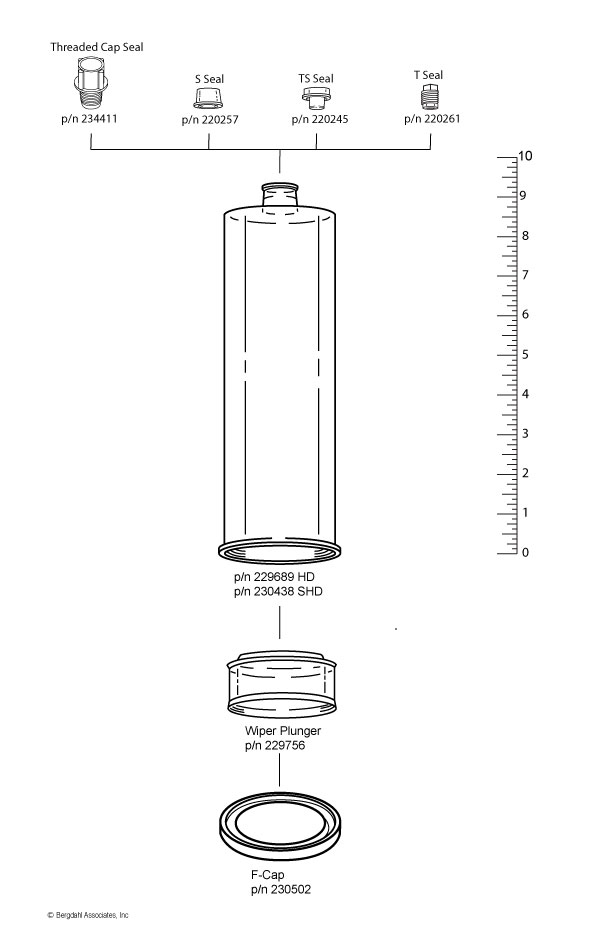 Cartridge & all components are in stock
Shipping Details
Technical Data Sheet (pdf) on the cartridges
For more information about these products contact Bergdahl Associates, Inc.