We love our customers!
And we love them even more when they acknowledge how well we are servicing them with everything they need!
While we don't necessarily like to brag, we want to highlight some testimonials that we have received over the years from our wonderful customers that we truly do care about.
---


"It's always a pleasure working with you folks. When my merchants make my job easier, "life is good". Thanks ever so much."
Anthony Stuart
The Boeing Company
---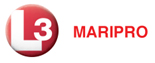 "Thank you very much for the quick response time."
Lloyd Grubbs
L-3 Communications MariPro
---


"Great support! Thanks!"
Marcela Diaz
Brancor Aviation
---


"An absolute pleasure to deal with. Made the ordering process smooth and easy. You can tell customer service is a top priority at Bergdahl!"
Andrew Esposito
Penske Racing
---


"Our team was very concerned with the 3 week lead time we encountered everywhere else. You made me a hero!"
Mike Mendibles
Pacific Design Technologies
---


"Wow! I wish all of our vendors were like you guys are!!!"
Susan Lanford
MSC Industrial Supply Co.
---


"You are such a blessing! I wish all of our suppliers provided information as thoroughly as you J"
Kelli Long
Bigelow Aerospace, LLC
---


"I'm a purchasing representative with an aerospace company, SSL, in California and perform a monthly business with Bergdahl Associates, Inc. The ladies at Bergdahl are knowledgeable of their product lines and easy to speak with. Bergdahl is prompt and accurate on shipping product and delivery of my invoices. They have been a great asset for me to maintain my supply line and employees."
Dean
---


"We have been doing business with Bergdahl Associates since 1991. Their friendly and knowledgeable staff make buying easy through the quoting process to the receipt of our orders. They keep us updated on changes and issues with the manufacturer that help keep us on schedule."
Harry Davis
Materials Mgr.- Applied Aerospace Structures Corp.
---


"Bergdahl Associates, Inc. is hands-down, one of our best suppliers. The staff are friendly, and their service is fast and accurate. Also, most of the time, they offer the same day shipment. They are absolutely one the easiest suppliers to work with!"
Yasuhiro Kanada
Assistant Manager | Murakami America, Inc.pa
---
Please let us know how we can serve you. Our top-notch (expert) customer service team is looking forward to your call!