These dependable, high-quality goods have undergone constant improvement to keep up with the demanding standards of this difficult industry and are built to withstand the rigors of manufacture.
Disposable plastic cartridges and nozzles offer a convenient, economical way to suit all types of dispensing needs.
Plungers with a wiper leading edge clean each cartridge thoroughly.
Because the cartridges have plugs for the cartridge's two ends, it is perfect for prepared materials as well as the processing of frozen and pre-mixed materials.
Tip caps
Tip Caps provide a choice of methods to seal the neck of the cartridge.
Cartridges
Cartridges are also available in 2-1/2, 6, 8, and 12, ounces capacities. Each size can be used with hand or bench-mounted air-powered or manual dispensing tools. Cartridges are molded in either standard or low-density polyethylene. Custom colors are available.
Plungers Wiper
Plungers incorporate a modified or extended front wiper edge.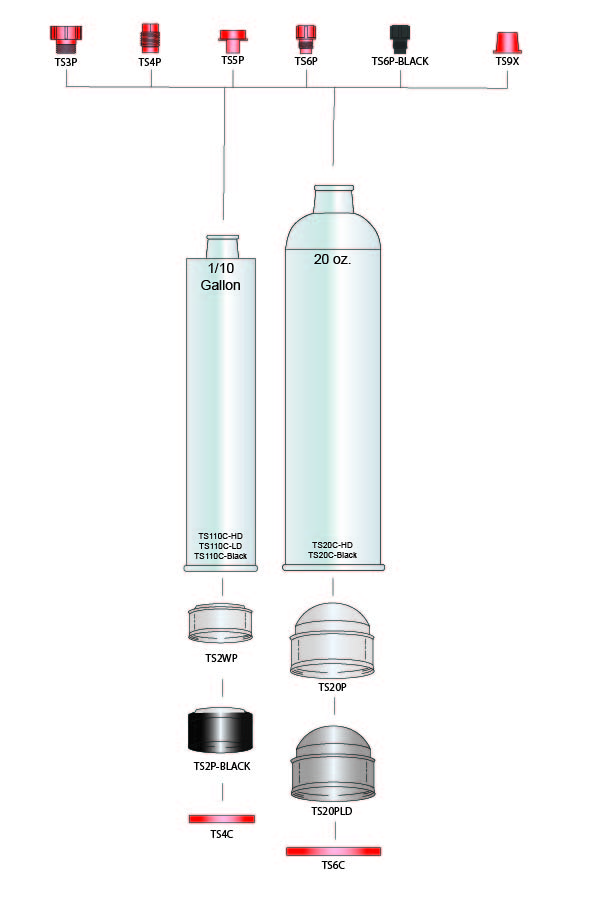 Product Data Sheet (pdf) on Techcon Cartridges, Plungers, and Seals
For more information about these products contact Bergdahl Associates, Inc.
We pride ourselves on providing the best possible buying process and customer service in the entire industry.
From the first phone call up to placing your first order with us, our team goes the extra mile to ensure everything is in place, so you can confidently make your purchase with us and have it delivered accurately and on time.
Contact us today so we can have the opportunity to serve you!