TT Dispensing Tips
The tapered tip prevents blockage and increase the flow of high viscosity material. Standard tips are molded in high density polyethylene with UV
light block additive. Rigid tips are molded in polypropylene with opaque color.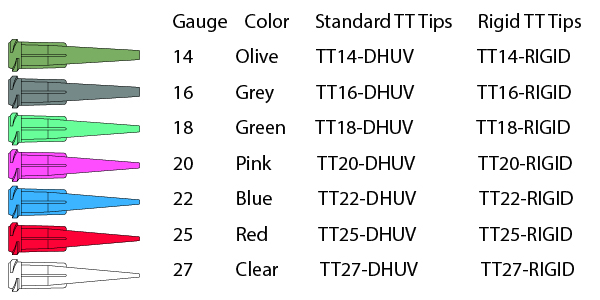 TS-P Plastic Dispensing Tips
Flexible tips allow access to hard to reach areas and allow you to "customize" the length. Ideal for CA applications. 1-1/2″ length. Made from polypropylene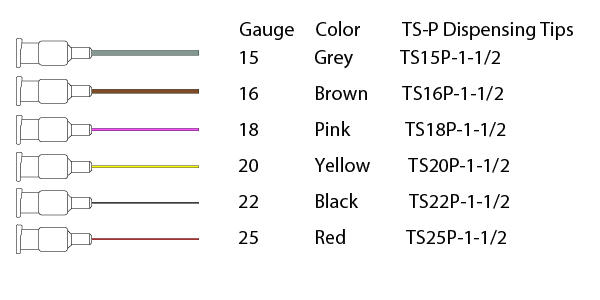 BT Series
Use these double helix Brush Tips for "spread" applications such as glues and other materials. Soft brush is made of Red Sable. Stiff brush is made of Nylon.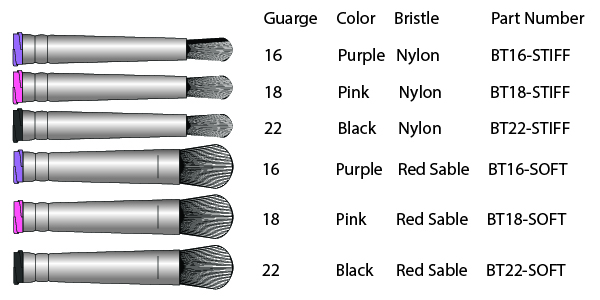 Always order dispensing tips by gauge size not color. Different manufactures use different colors for the double helix hubs.
Product Data Sheet for Techcon Dispensing Tips
For more information about these products contact Bergdahl Associates, Inc.