Problem: Clean a magnesium helicopter gear case
1) Scrap case was cut into pieces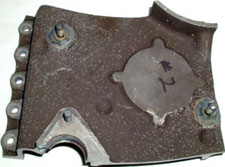 2) One end of the case was placed into Branson Model 2510 ultrasonic cleaner filled with eOx® AeroTech 2000.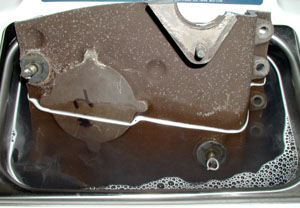 3) Ultrasonic bath was run for 15 minutes with a bath temperature of 120°F.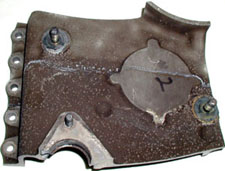 Case After Cleaning
4) Cleaned area of case was metal sprayed with no adhesion failure.
For more information about cleaning turbine accessory parts, contact Bergdahl Associates, Inc.