PROBLEM: Stone Safety Corp. Refrigerating Units needs to be cleaned after being removed from service. These units are mounted under BART (Bay Area Rapid Transit) cars and have been in service for many years. They are covered with a combination of brake dust and road grime.
Condition as removed from service after years of service at BART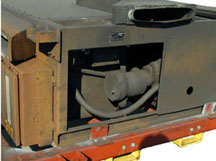 Refrigerating unit after cleaning with eOx Industrial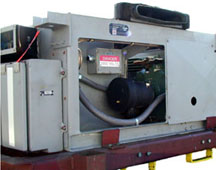 For more information about cleaning parts, contact Bergdahl Associates, Inc.